Valerie Jarrett ~ The Iranian Islamo-Commie Plant in the White House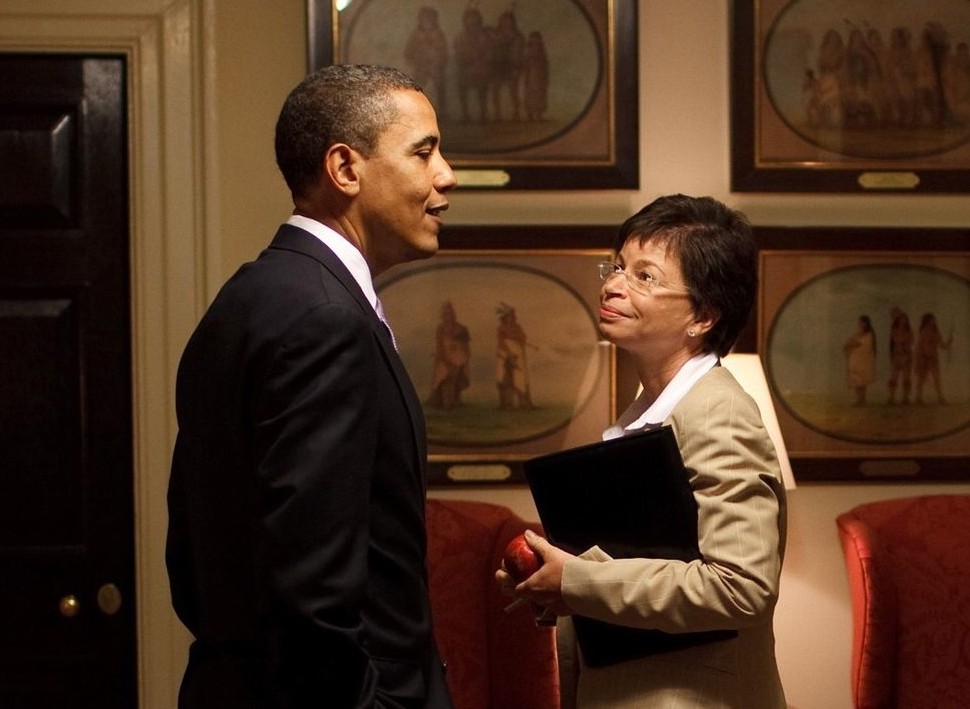 For the record, the supposed infamous quote from Jarrett mentioned in the video below regarding enemies of Obama having "hell to pay" is possibly a false report. See that here.
On the other hand, I do agree with Dave Hodges when he wrote:
"Although allegations against Jarrett for having said the statements are sourced in multiple outlets, I can find no audio recording of the statements by Jarrett. Nor, can I locate an actual official transcript for these alleged threats against Americans who would dare not to support the President. However, in the theater of "actions speak louder than words," it is highly likely that Jarrett did indeed utter these threats, given her extreme Communist leanings and her very un-American past."
Having said that or not, this takes nothing away from Jarrett's family ties to communism, her Iranian descent, her unbridled access and persuasiveness with our illegal President and having held secret negotiations, apparently for several months, with Iran's "Supreme leader", the Ayatollah. What may be even more telling is that Jarrett speaks the Farsi language and in 2013 (not sure if it is ongoing today or not) she was dating a Muslim man.
-W.E.
ppsimmons